National Solutions Forum 2022:
Best Solution - Powered by RISE: Low-cost Electric Vehicle Charging Station
Displaying a level of innovation and commitment towards real-world Malaysian challenges in sustainability, Powered by RISE – Malaysia's first self-designed electric vehicle charging station operating on blockchain technology and providing a carbon footprint offset – clinched the Best Solution prize.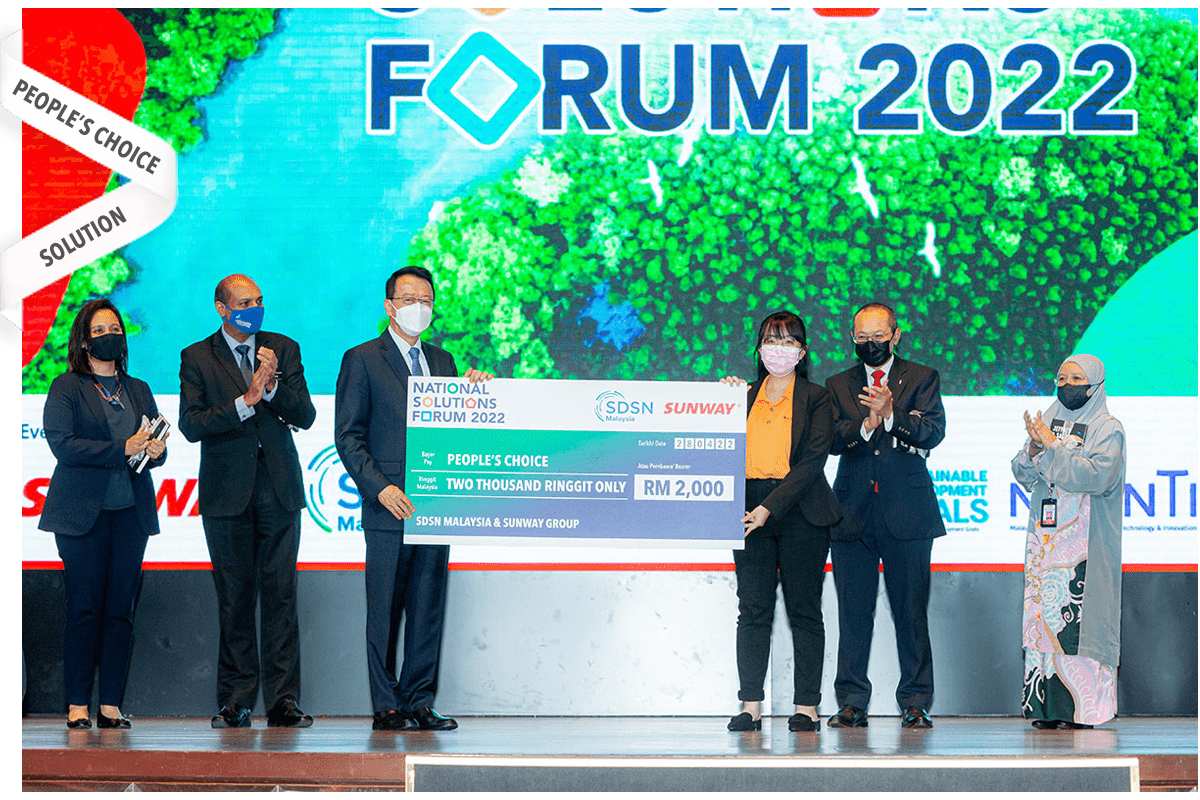 People's Choice Solution - WormingUp: A Heuristic Approach on Upcycling Educational Outreach Programme
Reaching out to the marginalised communities and providing them with environmental education to create a better future for themselves and for the planet, WormingUp's solution touched the hearts of the audience and was voted People's Choice at the National Solutions Forum. 
In anticipation of SDSN Malaysia's inaugural National Solutions Forum, Sunway and SDSN Malaysia proudly presents the top nine winning solutions identified within Malaysia, engendering the theme "Wellbeing" that will make a positive impact to the most pressing local challenges that affect both of the people and planet.